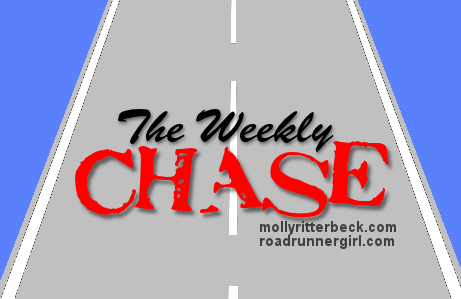 I am very excited to report that I've done really well with my goals lately. I've been attempting to document some of the aspects of my weekly chase on Instagram by tagging #weeklychase. If you are not already, go ahead and follow my journey! (@MrsCJimenez)
Personal Goals:
1. Decide on an outfit / Princess for the Princess Half - In Process (more on that later).
2. Get my eye brows done. - I decided to wait until I go to Tampa with my Husband for class.
Family Goals:
1. Cook dinner every night - DONE!
2. Pack Lunches every day - DONE!
3. Put away the laundry. - DONE! (by my husband)
Running / Fitness Goals
1. Run 3 Days - DONE (Tuesday 4 miles, Thursday 12 miles & Sunday 4 miles)
2. Yoga - DONE (Wednesday)
3. Plank - DONE (Wednesday / Thursday)
I'm pretty sure that qualifies me for a good ol' fashion "You Go Girl!"
p.s. I LOVE Pinterest!
So, NO I don't have an outfit picked out for the Princess Half and my Eyebrows are still a little scary BUT! My family was well fed, I got my workouts in AND we had a wonderful week fellow-shipping with our Church Family (Wed. Fri. & Sun!)
How was your chase - run any crazy long distances? (p.s. 12 miles down a major road in South Florida is a little scarrrry).
This Week's Chase!
Personal:
1. Make time to style my hair before work (Challenge Goal - I have really long hair, and it takes so long to do anything I usually stick with a side braid)
2. Go to bed before 10:30
Family Goals:
1. Cook Dinner every night (again)
2. Pack Lunches for work (again)
3. Read with my husband at least 2 days
Fitness / Health Goals:
1. Begin Jillian Michaels 30 day Shred on Monday
2. Run 3 days
3. Properly Hydrate
4. Track my Calories using My Fitness Pal (follow me I'm fofosbride)
So there you have it!
What are you chasing?