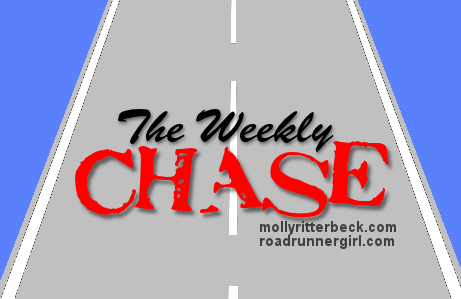 Hey, Hey, HEY!
I'm
so
excited to be linking up with
Mindy
&
Molly
for the April 22nd weekly chase! These ladies host link ups on their blogs each week for people to network and encourage each other with
whatever
they are chasing!
This week, I will not out on an adventure. Since I won't be in my own home, my goals are a little different this week.
1)
Remember my weight loss goals when making food choices
. I posted this type of picture on Instagram the other day, but i'd typed the wrong dates so I deleted it. No, I didn't lose all that weight in 2 months. It was 14 months, I apologize if anyone was confused!
2) Explore the gym! I will be staying in a hotel with a gym, so I'm excited to hit the gym a couple times on my adventure!
3) Discuss 2 new ideas with my husband. As part of the "Growth" goals, I want to be sure to speak my husbands love language. He is an idea machine Seriously, he has so many ideas that he loves to talk though. Me. Well, I'm the strategic planner. If you give me an idea, it is now my job (self directed) to come up with a plan to make it work. I have to plan. Checklists, diagrams, timelines ... you know. (That's normal-ish right?).
So, I like to try and encourage my husband by listening to his ideas without figuring out a way to make it a reality, or crushing his spirit by giving him 3 reasons it won't work.
I really do try!!
Anyway, ... just 3 simple goals this week.
What are you chasing?