I find it a little sad that the day after we celebrate Christ's Resurrection, we spend the day with practical jokes. My status will not be updated with false information, in fact ... I'll probably avoid Facebook for much of the day. Sometimes we need a little detox!
Anyway!
It's time for another Weekly Chase! Special shout out to Mindy (
http://www.roadrunnergirl.com/
) and Molly (
http://mollyritterbeck.com
/) for hosting this link up each week. Be sure to check out their blogs for more inspiration, and great chases!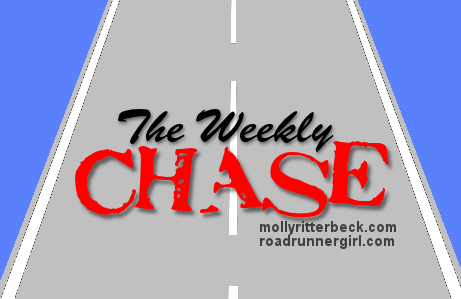 I'd forgotten that on Thursday I had an event at work, so running didn't happen that night. I did put on a fancy dress and lip stick! - so fun!. My wonderfully AMAZING husband took care of cleaning the bedroom (seriously, i'm so blessed!) and I washed the dogs on Wednesday.
This week!
2) Eat Salads for dinner / lunch at least 5 times.
3) Cook Dinner!
4) Long run on Saturday!!