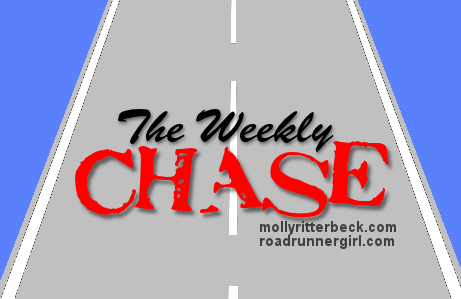 So, last week I TOTALLY missed the weekly chase. I'm not sure what happened. The weekly chase links up with Mindy and Molly (blog links in image above), and we basically just talk about our upcoming goals and come clean on how we did with our goals from the previous week.
Last Chase.
I did everything on my goals except the cleaning of the closet. ... and that's still not done. :)
Goals for this week!
1) Walk on Tuesday, Friday, Saturday & Sunday
2) Fold the laundry that is currently a mountain on my love seat. ...
3) Have fun!
This is a very busy week for me, so my goals are going to be very simple. The last goal "have fun" is to remind me that even though I'm SO busy I need remember to HAVE FUN! Because some day soon, my baby girl will be here and I'll really know what being busy is like.
What are your goals?