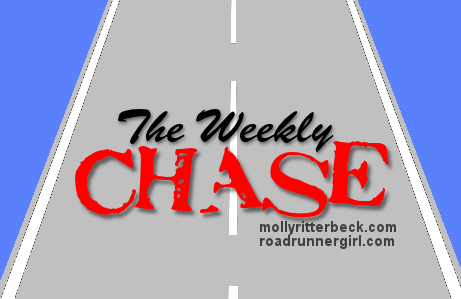 Last week, I posted my goals
here
!
Here's how I did.
1) Design a closet concept for the baby girl. - Yeah, thanks to Pinterest I have officially thought up an idea for the closet. Now, I just gotta get my husband to help me complete it!
2) set a budget for baby furniture - Yes! Crib picked, dresser picked
3) Run two miles on Tuesday. - Nope! lol, I did not and I have no excuses!
4) Run the Zoo Run - Yes! My goal was to complete the 5K in under an hour and at 52 minutes and 4 seconds, this mom-to-be met her goal!
This week, I'm chasing...
Fitness -
1) Walk atleast 1 mile 2 days this week.
2) Miami Children's 5K - don't go over 55 minutes
Food -
1) Eat less sweets - I've been a bad girl lately.
2) Continue to drink lots of water.
Baby -
1) Empty everything out of the baby's room and find a new home OR donate
What are you chasing this week?