Did I just type "Bye January"
YIKES!
January has been so busy and fun that it wasn't until I was at the grocery store and I saw milk with a February expiration date that I realized the month was almost over (true story).
Over the weekend we had a mini get-away to Miami so we could become
#MiamiFamous
I'll be doing a full recap of the expo and run on Thursday and Friday of this week. BUT - Since there is a registration blitz happening this week, I say RUN over to the website and register! If you are looking for a fun race-cation, look no further! If you
register
by 11:59 tonight (1/26) prices are 50% off. (not sponsored, I just really think it's a great race).
I can't wait to share about our little get-away to Miami later in the week, but I've got to share about my goals first!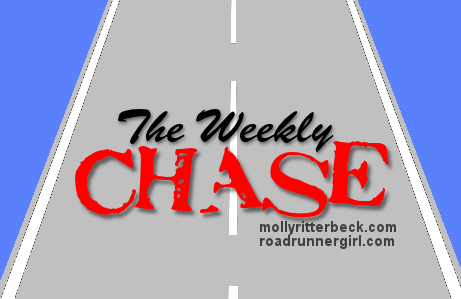 Last week.
1. 2-3 short runs to stay loose for Miami Half - Nope. My littlest love was cutting her first tooth, and my oldest is starting to cut her 2 year molars. Since I couldn't get out and run, I worked a lot on my core and did some yoga to stretch my muscles out.
2. Pack for Miami Half. It
may
have been hours before we left that it was finished, but ... I got our family of 4 packed for Miami! (Read all about it
here
).
3. Laundry clean and away by Thursday. - Mine and the girls, yes... not my husband's though.
I'm sad that I didn't get to run as much this week, but when I get discouraged I just remind myself that I have two very young children and some weeks I'm just not going to be able to run. That's why I am so thankful for Youtube and other online (free) resources for yoga and other fitness. There is always this week to keep chasing goals!
Goals for THIS week!
1. Stretch on 3 different days
3. Unpack from Miami
4. Put away Christmas decor
Question of the day: What's your favorite fitness activity?